6 Factors Driving Dallas Tech Growth in 2023
In early January, I joined Tech Elevator as the market leader for the Dallas-Fort Worth(DFW) area to foster collaboration and support the growth of our National Live Remote students, alumni and expanding network of hiring partners in the region.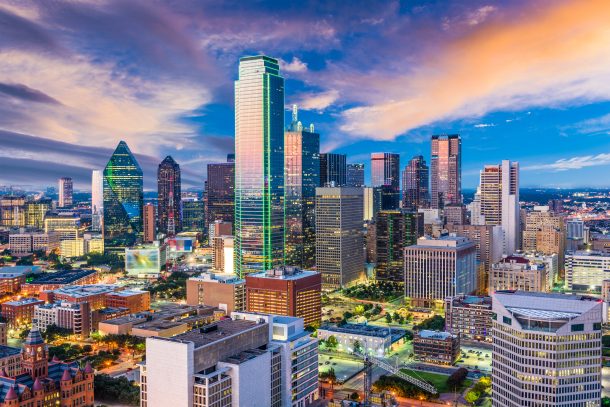 Tech Elevator has a strong reputation for producing graduates who are well-prepared for jobs in the tech industry and has established itself in several markets across the United States. For individuals interested in pursuing a career in tech, having access to a high-quality coding bootcamp like Tech Elevator in their local market can be an exciting opportunity! It allows them to learn new skills, gain practical experience, and make valuable connections with local industry professionals.
For companies in the Dallas area, Tech Elevator's presence can provide a new pool of talented, well-trained candidates to consider for job openings and help address the ongoing skills gap in the tech industry.
One of the strengths of the DFW tech ecosystem is its focus on innovation and collaboration. With Tech Elevator's mission to elevate people, companies, and communities, we feel this is the start of an incredible journey for everyone involved!
If you're interested in learning more about why now is the time to make a career change into tech, take a look at some of the ways in which DFW is thriving below.
6 Factors Driving Dallas Tech Growth
1. Employment
DFW's net tech employment for 2021 was the sixth-highest in the country, standing at 313,447 employed in tech. Of that number, 65,542 were employed as either software developers, programmers, web developers or in QA. This number was expected to grow 4.3 percent last year.
2. Job Growth
The number of tech workers in DFW increased by 15% from 2016-2021. This increase outpaced the national average of 13.5%.
3. Venture Capital Investment
DFW has seen a surge in venture capital investment in recent years. Since 2019, the area has consistently seen over $5 billion invested yearly.
4. Startup Growth
DFW ranked 5th in a list of large metros with the most startup business activity, with a startup formation rate of just under 10%. The number of new jobs created by startups in the area is estimated to be 69,696, making up 15% of DFW's new jobs.
5. Tech Talent
DFW is home to several prestigious universities, including the University of Texas at Dallas and Southern Methodist University, which provide a steady stream of tech talent to the local workforce.
Along with local universities providing talent, Dallas also draws talent from across the country. Out of 152 cities, Dallas was ranked third for where millennials (born between 1981 and 1996) are moving, with a net migration of 6,339.
6. Industry Diversity
The tech industry in DFW is diverse, with companies operating in various sectors, including software development, e-commerce, cybersecurity, telecommunications, and more.
North Texas founded Blacks United in Leading Technology, BUiLT International is just one of the local organizations helping to increase the diversity of the Dallas tech space. Quickly becoming its fastest-growing branch in the country, the North Texas chapter of BUiLT International showcases the region's diverse tech talent with community-focused activities, events and programs.
Ready to make a career change and join a Dallas coding bootcamp?
The DFW tech scene is dynamic, collaborative, thriving, and growing rapidly, making it an exciting place for tech companies and entrepreneurs to start and grow their businesses. It's an even better time for those looking to start their career in tech!
Are you looking to make a career change or upgrade?  As DFW continues to dominate as one of the country's top tech hubs, the opportunities for jobs and a successful career in tech only continue to increase.
You can make this transformation In as little as 14 or 30 weeks with Tech Elevator's Dallas coding bootcamp. If you're looking to take the next step in your career and think being a software developer is the path for you, then take our Aptitude Test to get started.
Women are eligible for Tech Elevator's Represent Tech scholarship.
Did you know women can apply for Tech Elevator's Represent Tech scholarship? Women are currently an underrepresented group in tech and, as such, are eligible to apply! If selected, scholarship recipients get $13,175 of their Tech Elevator tuition cost covered.
Learn more about this life-changing Tech Elevator scholarship on our scholarship page.
Written by Jessica Thomas, Tech Elevator's Dallas-Fort Worth Market Leader (

[email protected]

)