Expert Guide
EXPERT GUIDE: HOW TO CHOOSE A CODING BOOTCAMP
Choosing a coding bootcamp is a difficult decision.
With so many different options, each with their own curriculum, entry standards, and job placement results, how can you be sure you're making the best decision for you?
With this bootcamp guide, Tech Elevator helps people like you navigate the decision-making process by sharing which questions to ask to evaluate your options and select the best fit for you to accomplish your goals.
Guan He | 2019 Graduate | Detroit
I was unemployed and now I'm an Analyst at Slalom.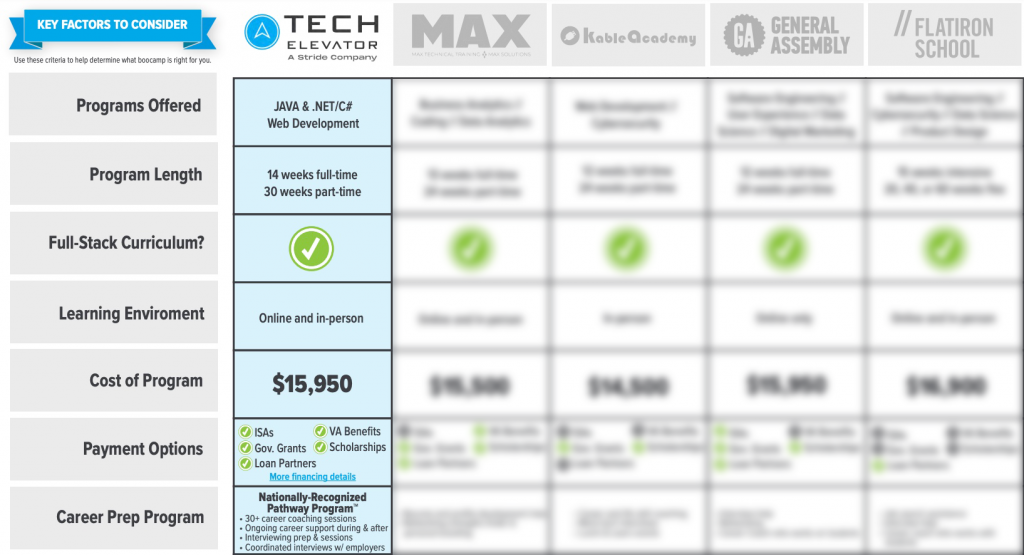 The Ninja Forms plugin is not activated